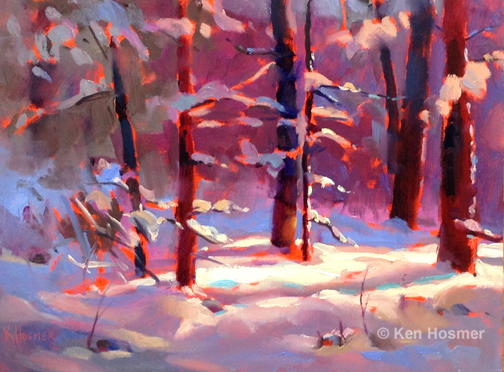 Welcome to Hosmer Watercolor
In the blog, I share painting ideas, just as I share with many of you through the workshops. We are taking an art journey together, learning as we go.
Just remember—creating art is more about cherishing the journey, than arriving at a final destination.
I hope you gain new ideas and perhaps inspiration from my art-posts.
Enjoy!
Featured painting:
'Winter'—oil painting by Ken Hosmer